Service Dog Training
Rose Lesniak Steps Up Work Training Service Dogs
One Heartbreaking Story Tells It All
A wheelchair-bound client of mine journeyed out of the house for the first time with her dog in his Service Dog vest, carrying her oxygen tank. She went into a restaurant on Miami Beach with the dog wearing a Service Dog vest. She was asked to leave the restaurant by the manager because a lady at the next table didn't like dogs. She felt humiliated and embarrassed, but calmly left the restaurant.
This was a blatant violation of the Americans with Disabilities Act (ADA). Violators of the ADA can be required to pay fines, and in a civil case, the establishment could be awarded damages and penalties if the dog brought into the establishment is truly a service animal who performs tasks for a legally disabled person.
Unfortunately, she did not call the police, nor show the manager her Service Dog ID (even though the law does not require it). Had she called the police, the Miami Beach Police would have informed the restaurant manager of the legal liabilities. The establishment could have been charged with violating the Federal ADA regulations.
It is a crime to deny a person with a Service Dog from entering anywhere her master needs to go. As per the ADA law, businesses may ask if a dog is a Service Dog or ask what tasks the animal has been trained to perform, but cannot require special ID cards or ask about the person's disability. However, I advise you to carry proof; you may want to carry your ID card. The police immediately have something to verify. The ID card also supplies a number the establishment can call to confirm the laws surrounding the Americans With Disabilities Act (ADA). Let's educate rather than prosecute.
There is an alternative to waiting years for a puppy certified Service Dog. Rose can now train your own puppy/dog to become a registered Service Dog if you legally have a disability.
There is no reason for any disabled person to stay alone in the house with their dog watching TV all day. The laws protect someone from feeling isolated and trapped in their home. If Rose assesses your dog as being capable of training to become a Service Dog, Rose Lesniak Dog Trainer will work with the puppy or dog through Basic Training right through to Service Dog certification to empower you to get out there into the world.
Rose starts by making an assessment in your home. She then assess what you and your dog need. Then she will assist you and your dog to prepare for the outside world. Your dog can be trained to assist you in one task or many. With a certified mental or physical disability letter from your doctor, Rose will assist you with what it takes to go out there in the world.
If you are disabled in any way as defined by the ADA (see below) and have a puppy or dog, Rose can train your dog to become a certified Service Dog.
For a free assessment and consultation, call Rose Lesniak at 305.868.8109 or email Rose at Rose@RoseLesniakDogTrainer.com.
There's a whole new vibrant world free of limits waiting for you!
As well as your own freedom, by venturing out into the world, you are doing a great service for people everywhere. You are educating the world that people with different abilities can gain freedom through the use of a Service Dog. You never know when someone might have a friend or family member that could benefit from a Service Dog, but didn't know they existed!
Lots of people know about Seeing-Eye Dogs, but few people know that Service Dogs can be used by anyone with a disability!
The Americans With Disabilities Act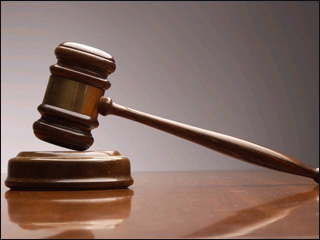 Service animal means any dog or other common domestic animal individually trained to do work or perform tasks for the benefit of an individual with a disability, including, but not limited to, guiding individuals who are blind or have low vision, alerting individuals who are deaf or hard of hearing to the presence of people or sounds, providing minimal protection or rescue work, pulling a wheelchair, fetching items, assisting an individual during a seizure, retrieving medicine or the telephone, providing physical support and assistance with balance and stability to individuals with mobility disabilities, and assisting individuals, including those with cognitive disabilities, with navigation. The term service animal includes individually trained animals that do work or perform tasks for the benefit of individuals with disabilities, including psychiatric, cognitive, and mental disabilities. The term service animal does not include wild animals (including nonhuman primates born in captivity), reptiles, rabbits, farm animals (including any breed of horse, miniature horse, pony, pig, or goat), ferrets, amphibians, and rodents. Animals whose sole function is to provide emotional support, comfort, therapy, companionship, therapeutic benefits, or to promote emotional well-being are not service animals.
Under the Americans with Disabilities Act (ADA), businesses and organizations that serve the public must allow people with disabilities to bring their service animals into all areas of the facility where customers are normally allowed to go. This federal law applies to all businesses open to the public, including restaurants, hotels, taxis and shuttles, grocery and department stores, hospitals and medical offices, theaters, health clubs, parks, and zoos.
Businesses may ask if an animal is a service animal or ask what tasks the animal has been trained to perform, but cannot require special ID cards for the animal or ask about the person's disability.
People with disabilities who use service animals cannot be charged extra fees, isolated from other patrons, or treated less favorably than other patrons. However, if a business such as a hotel normally charges guests for damage that they cause, a customer with a disability may be charged for damage caused by his or her service animal. A person with a disability cannot be asked to remove his service animal from the premises unless: (1) the animal is out of control and the animal's owner does not take effective action to control it (for example, a dog that barks repeatedly during a movie) or (2) the animal poses a direct threat to the health or safety of others. In these cases, the business should give the person with the disability the option to obtain goods and services without having the animal on the premises.
Businesses that sell or prepare food must allow service animals in public areas even if state or local health codes prohibit animals on the premises. A business is not required to provide care or food for a service animal or provide a special location for it to relieve itself. Allergies and fear of animals are generally not valid reasons for denying access or refusing service to people with service animals.
Violators of the ADA can be required to pay money damages and penalties.