Rose Lesniak Rates
Group Class Rates
Group class rates vary, and are a very affordable way to go. Class size is limited to 6 dogs and their handlers. Though you don't get the hands-on experience of having me come to your home, you still learn my positive training philosophy and your dog learns the skills covered in that class. Plus, we are having a lot of fun at "The Dog Bar" and working outside on Lincoln Road in Miami Beach.
Note: For groups of condo dwellers or clubs - I will come to your place and design a program the humans and dogs need.
I am licensed, bonded and insured.
Call me for more information on rates for each group class: 305-868-8109.
Private Training Rates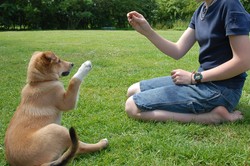 I provide private training for you with your puppy or dogs no matter what age. I help solve any problems you are having with your dog. Plus I train you.
Dogs learn basic commands: Come, Sit, Down, Loose Leash Walking, Turn, Wait, Stay, Leave it. Drop it ... and I help solve any other behavioral change needed or whatever...you would like to achieve with your dog.
Packages:
1 hour session: $125
3 1-hour sessions: $350
6 1-hour sessions: $675
8 1-hour sessions: $900
10 1-hour sessions: $1125
Private Problem Solving Rates
If your dog has one or more behavior problems, I will analyze the problem and design a behavior-modification to fit your dog's needs.
1-hour private session: $125
Packages:
3 1-hour sessions: $350
6 1-hour sessions: $675
8 1-hour sessions: $900
10- i hour sessions:$1,100
Service and Therapy Dog Training Rates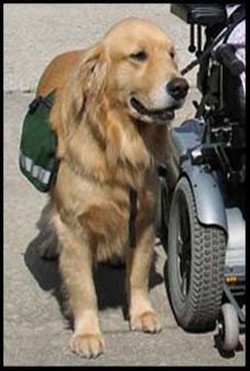 Service Dogs
This class is for those who have a disability or a disabled family member in the home, and wish to transform a suitable dog into an obedient, task-trained service dog. Service dogs perform tasks such as bringing medication, answering doorbells, assisting a person to rise and become steady, providing support in walking, respond as needed during a panic attack, lighting up dark rooms, and much more. Training consists of working on one task at a time.
Service Dogs are legally permitted to escort their person into any public place.
My rates are the same no matter what you want...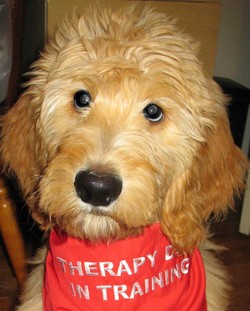 Therapy Dogs
Therapy Dogs are also certified, though it is not legally mandated that they be permitted in all public places. Many public establishments do allow them. Therapy dogs can also be task oriented, or they may just provide emotional support for children and people who need extra emotional support.
Suitable Dogs
If you do not yet have a dog, I will help you select the best dog for service or therapy needs. If you have a dog, Rose will determine if it is suitable for service or therapy dog training.
1-hour private session: $125
Packages:
3 1-hour sessions: $350
6 1-hour sessions: $675
8 1 hour sessions: $900
10 1-hour sessions: $1,100