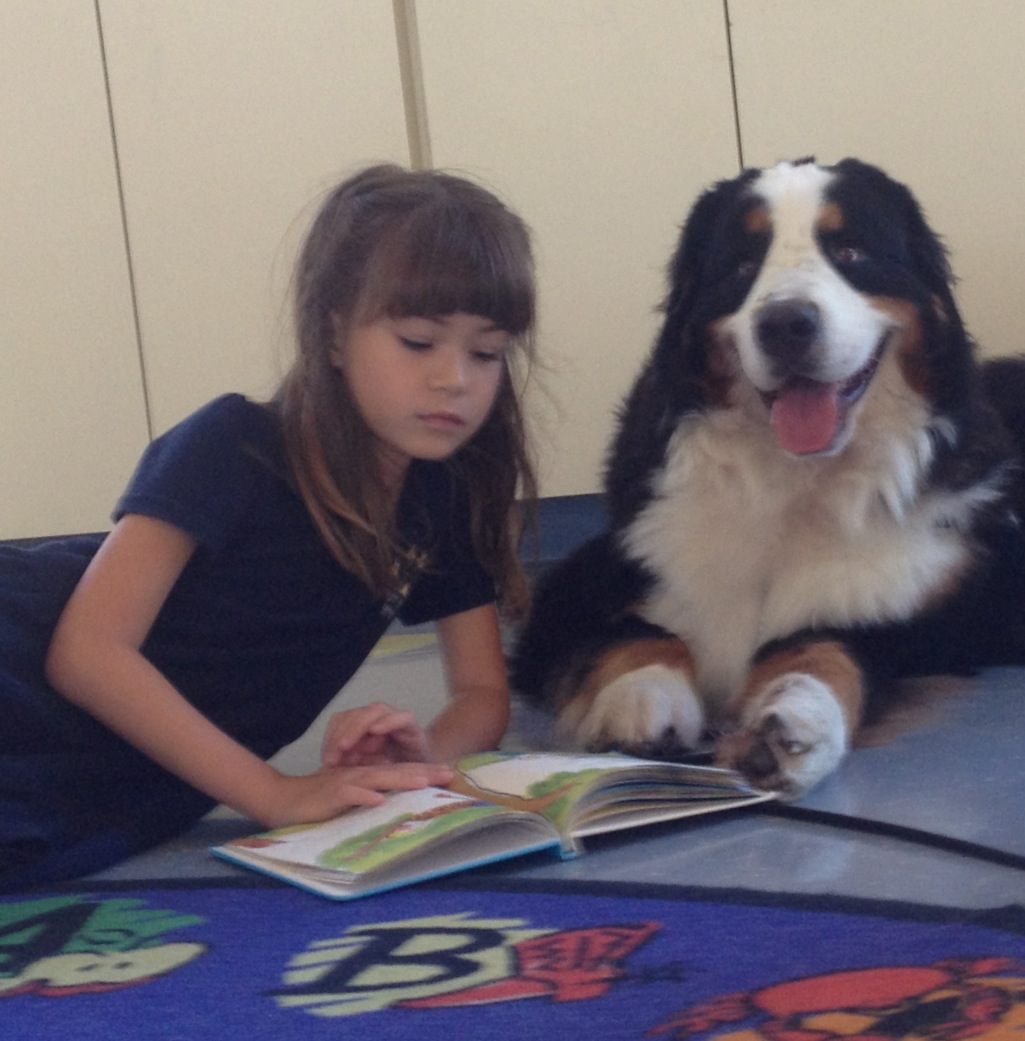 On February 19th, 2014, the first session of Read to Martha and Her Dog Friends delighted 15 children at the Miami Beach Regional Library. The calm dogs emboldened the new-to-reading youngsters and many were inspired to find more books to read to the patient animals.
Reading aloud is a good way for children to improve their literary skills. Children will read to a therapy dog because the dogs have loving eyes and the children know they won't criticize or judge them. The dogs are trained to focus on and pay close attention to the child reading.
Each dog's handler introduces the dog to the child and guides the reading. Most children are apprehensive at first. They fear they are poor readers. They begin reading slowly, and as they continue to read, their confidence builds.
One child was on her fourth book and didn't want to leave. Read to Martha and Her Dog Friends encourages children to associate the library with reading and fun and success.
The program was designed by Professional Dog Trainer Rose Lesniak at Library Branch Supervisor Jennifer Dewsnap-Shipley's suggestion. The program is offered once a month at the Miami Beach Regional Library. Information for the next session is below:
Date: Wednesday, April 16, 2014
Time: 3:30 pm - 5pm
Venue: Miami Beach Regional Library
Location: 227 22 St., Miami Beach
Contact: 305 535-4219, Miami-Dade Public Library System
Price: Free
Ages: Preschooler (2-5), Kids (5-10)
This collboration is brought to you by The Miami Beach Service Partnership, a community service organization.
The Office of Community Services is a referral agency providing resource information to residents who live, work and play in our community.
Our mission: "We are dedicated to being responsive to the needs of our youth, elders and families by providing the highest quality of service and ensuring customer satisfaction with every interaction."
Through an array of grant-funded programs, we are able to offer quality, best practice services to youth and their families at various levels. From the early childhood literacy initiative: Parent-Child Home Program, to a program promoting positive resiliency skills for sixth and seventh graders: Morning All-Stars, to Success University, a partnership of agencies serving the Miami Beach feeder pattern in efforts to combat truancy, the Office of Community Services strives to build meaningful alliances that meet the changing needs of our residents.
PermaLink