About Rose
Rose Lesniak: The Expert Dog Trainer
In Miami Florida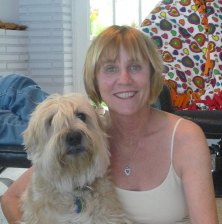 Rose Lesniak's education in psychology, her investigative work for the State of Florida, her work as a member of the Special Victims Squad of the Miami Beach Police, and her dedicated dog training experience gives her a unique set of credentials with which to achieve any objectives in dog training and animal behavior.
Rose holds a B.S. in Psychology from Northeastern Illinois University.
For twenty-three years, she worked for the State of Florida doing intensive child and domestic abuse investigations and resolutions. She personally witnessed the many obstacles and emotional difficulties with which families are forced to contend. Her approach with families was the same as her approach is to training dogs in the home. She assess the problems in a holistic manner, works together with the family to establish a plan of action, and executes that plan. All too often, the alternative is to remove the problem from the house . . . when all it really takes is some training, education and creating a safe environment for your dog.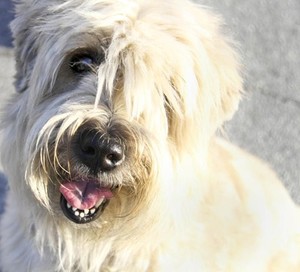 Rose devotes her time to teaching people how to create calm, harmonious relationships with their dogs using effective, positive training methods. In the 18 years she has been engaged in dog training, she has become a well-respected member of the people/dog-training community in Miami, Miami Beach, and other areas of South Florida.
She teaches group classes at The Pets and People Photo Studio in Miami Shores, has many private clients, and is a proud member of the Pets Professional Guild. She is also a member of The APDT (Association of Pet Dog Trainers). She is a graduate and teacher for students of the Animal Behavior College, and is qualified by the American Kennel Club to evaluate Therapy Dogs / Canine Good Citizens. She is also a Professional Member of the Pets Professional Guild.
Her personal love is correcting unwanted behavior in dogs and training humans to positively connect with their dogs.
Rose has trained and created harmony in almost a thousand parent- dog households.
She:
Teaches puppy and dog group classes
One-on-one dog or puppy classes in the comfort of your own home
Certifies Therapy Dogs
Assists owners with their Service Dogs
Creates programs in and out of home to teach children how to train their own dog or puppy
Lectures in community settings
Does demonstrations at various locations including condo and apartment building group classes.
Creates behavior modification programs
Tailors curriculum to teach various levels of dog and puppy training
Has the best service dog board/train program with Daniel DeLaRosa
Her expertise is seeing what the problem is and correcting the problem without using pain, force or fear.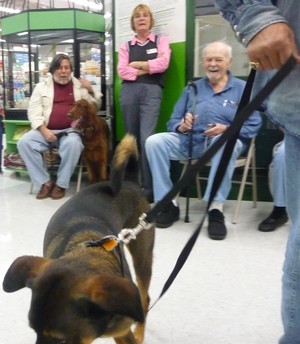 When you call Rose the dog trainer, you get Rose, not another dog trainer within an organization. It brings Rose great joy to see a dog and their loved ones blossom from a once-dysfunctional household into a harmonious, happy household.
For those who want group classes instead of Rose's private lessons and programs, you can find her at The Pets and People Photography studio, where she provides affordable group dog training classes. Additionally, she trains and certifies Therapy Dogs for any group or organization. She will also teach condo dwellers and their dogs "Condo Cool" classes in your building.
She has been honored to also teach new student trainers sent for their internship from Animal Behavior College.
Rose Lesniak brings her passion to her puppy training and her dog training in Miami, Florida. She trains in every part of Miami, Broward County and South Florida. She offers individual puppy or dog training in the comfort of your own home. Rose also offers group puppy or group dog classes.
Rose also offers training for Therapy Dogs and Canine Good Citizens. Just call 305.868.8109 or email her at Rose@RoseLesniakDogTrainer.com.