Expert Rose Lesniak Dog Trainer in Miami FL:
Dog Training Using Force-Free Techniques!
Rose Lesniak Dog Training in Miami, Florida is based on the philosophy of bettering the lives of both you and your dog or puppy through a disciplined dog training program that employs love, praise and positive reinforcement.
Rose Lesniak is multi-certified and experienced as a dog trainer and she will work one-on-one with you and your dog or puppy in group classes, individual dog classes; daily dog or puppy sessions, even puppy or dog training in your own home. You'll see great success with your puppy or dog in group classes.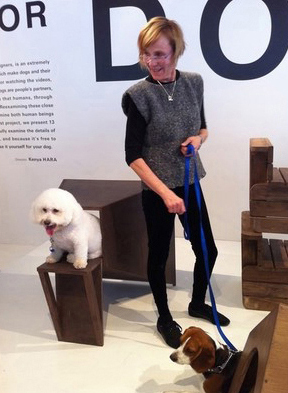 Just let Rose know which behaviors or skills you would like your dog or puppy to learn or improve upon and Rose will tailor a customized dog training program specifically for you and your dog. When she tailors a customized program for you and your dog, you'll see amazing and fast results.

Rose offers numerous dog training options that range from weekly dog or puppy sessions to more extensive Puppy Manners training courses, Dog Training BASIC and Dog Training ADVANCED programs. Your dog can even become a Canine Good Citizen since Rose is certified through both the Association of Pet Dog Trainers (APDT) and the Animal Behavioral College. She is also an American Kennel Club-Approved Canine Good Citizen Evaluator.

In Miami, Florida and most areas of South Florida, Rose's dog training will guide you and your dog through everything from puppy socialization and basic obedience training (sit, stay, down, go to your place, recall, heel, etc.) to more complex dog behaviors and dog tricks for our advanced pupils.
Rose specializes in re-programming unwanted behaviors that results in both a happy dog and a happy dog family.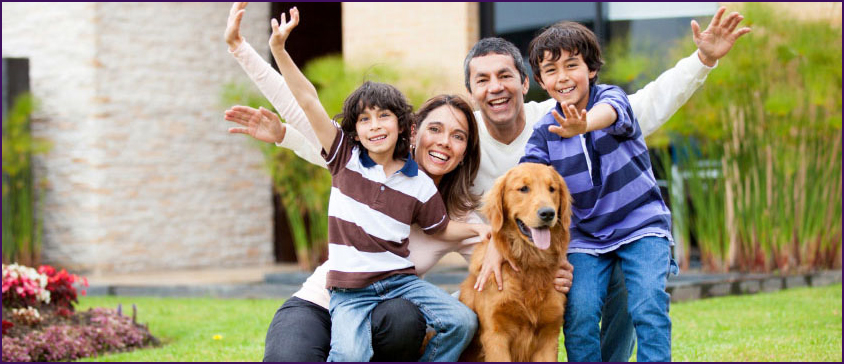 At the end of her dog training session, your dog's new learned behaviors will be fully under your control and you'll learn how to reinforce and maintain these behaviors throughout the life of your dog.
When you call Rose Lesniak the Miami's Dog Trainer, you get Rose herself.
Other companies may have the owner come out initially and meet with you. Then when training time comes, you're sent a student-level trainer.
- Barbara4>

Midnight Breeze is a 4-year-old Shih Tzu who was always a good boy but the first training he got made him afraid of doing certain things he should do.

While visiting Petco we found out about Rose, who is a wonderful dog trainer. Breeze always did a wonderful walk, sit and stay but his come and down left a lot to be desired. With the wonderful help of Rose Breeze and his Mommy learned to do come and down and Breeze was able to get his Canine Good Citizen.

Breeze is now a therapy dog with three different groups and goes to nursing homes where he gives the residents lots of love and also goes to three libraries where he is helping children to learn to read.

Thank you so much for having the patience to make Midnight Breeze this very good dog.

Unfortunately, Midnight Breeze has passed in 2013. RIP, Sweet Breeze
- Buddy4>

I rescued my Golden, Buddy when he was 14 months old.

When I brought him home and opened my car door he ran off. He had no training at all in his life. He laid in a kennel waiting to be rescued for 6 months after being in a car accident where he lost all of his family members.

My first experience of walking him (he is 84 lbs.) was a nightmare. I felt like I was airborne. He is very strong (while extremely lovable). He would not sit, stay, or come.

With Rose's experience in training dogs and her magnificent training abilities, she got him to walk on a leash in less than 10 minutes. I was shocked at what she could do with him. He has been in her classes and now he is my service dog. I am so lucky to have Rose teaching me how to control and teach Buddy all I need to get him to help me with my disability.

We've been working with Rose for almost two years and presently Buddy is there to assist me with mobility issues. Not only does Buddy perform all commands with ease but he is a pleasure assisting me when I walk. Sometimes I become dizzy and he will look at me, pull my hand down and tell me, "let's sit down." I hold on to him and he takes me and guides me to sit down before I fall.

Thank you Rose for what you have done for me and my Buddy. You helped him make my life full of happiness.
- Akira4>

I found Akira on the street in Overtown when he was about 10 weeks old. He had been very neglected. He was abused by children. Whenever he saw a child between the ages of 5 to 10 years old, he would growl and try to hide behind my legs.

He quickly bonded to my husband and I. He was super loving and affectionate. However, he developed a severe separation anxiety coupled with IBS. Every time I would leave the house, he would freak out and have a bowel movement. Just going outside to check the mail was an ordeal, because Akira would freak out, howl and bark. It got so bad that my neighbors in NY tried to evict me from my apartment. When I would return to the house, he was so happy to see me that he would jump on me, putting his paws on my chest.

I like to go to Lincoln Rd and sit at the outdoor cafes. But if I would go inside the restaurant, he would become very upset and feel abandoned.

I used some Chinese Herbs, which cleared up his IBS. But he continued to have severe separation anxiety.

I finally came to Rose when he was 5 years old. I had used other dog trainers, but without success. I was not very confident that she could help me.

She taught me how to walk Akira without having him pull me around. We worked on his separation anxiety too. He no longer jumps on me or other people when I come in the door. I'm able to check the mail without any drama. And my new South Beach neighbors love him because he is very polite and minds his manners.

He recently passed his Canine Good Citizen test. He is a certified therapy dog, who works in my acupuncture clinic.

I would highly recommend Rose as a dog trainer for a variety of troublesome issues.
- Lorraine4>

As soon I arrived in my new home, my Mommy sent me to Rose Lesniak for training classes.

My mommy said Rose showed me how to behave and be a good dog.

So I began classes when I was 3 months old. Rose showed me how to sit, stand, wait, leave it, drop it, down, come.

Right after my first birthday I became a Certified Therapy Dog! I am so proud of my accomplishments!

Everyone has told my Mommy that I am a good girl, so I can play in the dog park, go to stores, walk in the neighborhood, play with kids, and swim at the beach.

Thank you Rose! Because of you, I am not a scary Rottweiler but a good, well behaved and happy Rottweiler. And my mom is my partner and parent.
- Deogee4>

I am Deogee and my parents adopted me from the Human Society when I was 2 month old.

As the time pass by, I turned 5 months old and my parents decided that I needed to go to puppy classes. They could not communicate with me.

I met Rose and she helped my parents get me to become a Good Canine Citizen.

Rose also helped my Mom amd dad a lot by teaching her how to train me and in a few days I turned 3-years-old. I have a great relationship with my parents. Rose sees everything from my perpective but never once allows me to tell her what to do. There is a nice exchange of energy that Rose taught our family to use with me.

I love when people pet me and tell me that I am such a good dog.

I Love You, Rose!
- Suki4>

I had a dog trainer for Suki, since the time that she was a puppy. She trained easily and learned to mind her manners as a puppy.

I was working at Books and Books on Lincoln Road at the time. She would come into work with me and sit on the counter and greet customers.

I knew that she could make a lot of sick patients and nursing home residents happy.

Rose came into Books and Books and suggested that Suki take the Canine Good Citizen's exam, so that she could become a certified therapy dog. She easily passed the test.

And now, she is allowed into any nursing home, hospital or clinic!
- Linda, Jack and Q4>

Competent dog trainers are difficult find. Rose Lesniak stands out in that limited group. Rose has the knowledge and understanding of dog training and is able to convert that easily to effective dog training for the owner.

Rose readily evaluates any training needs and translates that need into simple understandable language that can be readily applied by the owner. As she goes about her work, the owners are comfortable, develop self-confidence, and steadily improve their relationship with their dog.

Rose is a gifted trainer who shares.

I'm a handful. Being a Hungarian Viszla I am a Love Machine. Although admittedly, it was frequently for my own purpose.

When my parents realized I needed formal education . . . that was after puppy class, agility training, and a lot of DIY (do-it-yourself), they went to Rose.

She got me in to shape quickly. Rose had me trained as a Good Canine Citizen in a few short weeks. It took a little longer for my parents, but they finally got the message.

I have become a lifelong learner and now volunteer to visit residents in adult living locations. Rose taught me how to behave and share my love more effectively.

I love you, Rose.
- Sir Oliver of Covenstead and Sandi from Miami4>

Mommy (especially Mommy) and I love Rose! I started classes when I was 6 months and graduated Beginners, Intermediate, and Canine Good Citizen Classes. Rose taught my Mom, to be the leader, how to be in control and make me listen even if I don't want to. I now walk and play well with others, go to the Dog Park, Fundraising doggie events, restaurants, and children's birthday parties. I'm a volunteer Pet Therapy dog and work with autisitc children and the homebound elderly. Mommy tells me I'm a good boy and it's all thanks to Rose gentle but firm manner. Although I've graduated Rose lets me join in classes sometimes so I can show-off, she's the best!

Sir Oliver of Covenstead and Sandi from Miami

I'm so proud of my picture in the Miami Herald; I won the trophy too!
- Dr. Amy Tirpak4>

Thank you so much, Rose!

I had given up on walking these two because they pulled so hard that they hurt their throats when I walked them.

Then I spent 1 hour with Rose and I can't believe the results! She taught both Sierra and Sparkle to walk politely on a leash. Actually, she trained ME how to be the pack leader and relate to the dogs what behavior I expect from them.

Now loose leash walking is a dream. It's like walking two feathers. Rose improved my life and, of course, their lives. Now they get walked on a regular basis and are well-behaved during the walks.

Thank you so much, Rose. You're the best.
- Pat Pisano4>

Dear Rose,

Just wanted to tell you how much I enjoy your group dog training classes and especially the at-home private classes (my Mommy really loves them).

I get to meet new friends and I'm always learning new things to make Mommy really pleased with me. She is really impressed with all the work we have done in the Canine Good Citizen class. Even our neighbors say I have better manners now. Learning new tricks is really great for me.

I know that working with you week after week that I am becoming the best friend a Mommy and Daddy could have.

By the way I love our treadmill classes. Can't wait to get things really stepping up.
- Inca4>

Inca, a Peruvian Hairless, has a lineage dating back thousands of years, but his personal history remains a mystery.

Inca joined our family one year ago, but his first year of life is unknown. While roaming the streets this malnourished, unsocialized and frightened "street urchin" was rescued from certain death and taken to the Humane Society Soffer and Fine Adoption Center in North Miami Beach and named DEXTER.

During our many visits to the Adoption Center, my wife, daughter, and I saw Dexter, and it was love at first sight.

After his required stay at the Center, we adopted him . . . renamed him Inca . . . and he became a member of our family, joining Prada, a Neo Mastiff and our first Soffer adoptee, Riley, a Wheaten Terrier mix, and Bianca, an Umbrella Cockatoo.

From the beginning it was evident that INCA required both training in Basic Commands and Socialization.

Rose Lesniak came to our rescue. Two 6-Week courses were scheduled and Private courses were planned.

Training INCA has been a challenge, although he completed his Basic Training Course with relative ease. it has been his Socialization Course that has been quite demanding.

Now, as we begin our 5th week of Socialization Training, we have noticed a positive change taking place in his overall behavior.

Walking Inca with Prada and Riley, has become less stressful for all of us. INCA approaches strangers with ease, and Inca now has begun to socialize with several neighborhood dogs.

Inca's training remains a work in progress, but we see a light at the end of the tunnel.

Thanks to Rose, our own "Dog Whisperer, " Inca has become a member of our family. Inca's joy is evident for he knows that he has found a home for life.
- Max and Ginger4>

Hi Rose!

It's me, Ginger & "Max". I will forward your email to my dogpark friends! Love seeing you and some of the pictures from our class in February. I brag about you all the time to my friends, now I can email them!

We just got back from a trip to N.C. Max is a great little traveler.

We are doing the Pet a Pet Program at Memorial Regional Hospital in Hollywood. After he passed his CGC with you, we took the Therapy dog test with Therapy Dogs International and passed that too.

The evaluator with TDI, he and his wife are more or less head of the Pet Therapy program at Memorial Regional. They used to breed, show and raise Goldens. They have 4 Goldens now but not into breeding so much anymore, they are up in years. Real nice folks.

Hope to see you soon and sign up for another class.
- Jewel-E Kram4>

Thanks Rose,

For teaching me how to come, sit and stay. For letting me eat in class, which helped me learn to obey. For all of your words of wisdom and aura of calm. Your basic obedience class gave me confidence and helped me bond with my new Mom.

You helped me work hard to overcome my "rescue dog blues".

I can do tricks and now I am a Canine Good Citizen too! I'm so glad that my dog trainer was YOU.

You deserve a "four paws up" salute in appreciation for all that you do!
- Betty Simone and Typist4>

2 years ago, BettySimone came into our lives with a bite on the hand! She had been a shelter dog who came from horrible abusive and neglectful circumstances. The Agency told us they had tried to place her many times, without success because of her fearful/aggressive nature and tempermental behaviour especially around children and other dogs. In other words, a real "red flag" dog.

I immediately began working with Rose (whom Betty bit on first meeting!), dealing with all her issues from Rose's unique perspective on animal behaviour. Nutrition, Structure/Training, Affection. From these 3 prongs, we began Betty's rehabilitation. Good additive-free food helped flush out toxins from her body and make her more receptive to training. Exercise, especially Walking Training, developed her muscles and her socialization process, as well as burning off any excess energy she used for aggression. Affection was easy.

Today, as you can see from the photo, Betty is a changed dog. Without Rose's Techniques and her diligent teaching, Betty would not have come so far. It is work, remaking a difficult dog, but possible and very rewarding for both dog and owner. Thank you, Teacher Rose.
- Patrizia,Valentina & Rocco4>

I met Rose when my dog, Rocco was 6 months. After reading and researching German Shepherd dogs I decided, I needed training.

I happened to be at Dog Bar one day, and joined for a 1-day class. Within the first 5 minutes, Rose analyzed so many things I was doing completely wrong, I couldn't believe it.

In just 1 hour I learn so much, it was incredible. After that, I decided to take all her obedience classes. I was very impressed with Rose. I enjoyed them so much, to see her passion, her instincts, and her knowledge.

When Rocco grew to be 9 months old, he developed some kind of aggression towards my two cats and other dogs, so it was time for a private class with Rose. To my surprise, just one private class with her in my house was enough. Today my dog not only is certified as a Canine Good Citizen by Rose Lesniak, but he is sweet, friendly, obedient and gets along with my cats.

My 10-year-old daughter and I are very thankful to Rose. She taught us how to handle him the proper way, how to correct him, lots of tricks, obedience and commands. He's now a very well-trained dog.

Theres no words to describe how amazing Rose is with her dog training. She is there for us, any time I have a question.

Today Rocco is almost 2 years old, and I still plan to take him to classes with her, because I know I will learn different new techniques.

Thank you Rose for your expertise, love and dedication.
- Deb and Joey4>

Rose is Awesome!

I rescued my little Joey on January 23, 2015 at the Pawpurrazzi event at Jungle Island to benefit the Humane Society.

Just two months earlier, my Shih Tzu of 13 years passed away so I was still grieving his loss. I really wasn't ready to get another dog yet, but that evening when they put Joey in my arms, there was a special bond and we both fell in love with each other.

Prior to rescuing Joe, I was researching which breed would be the "perfect dog" so I could eventually train my new dog to be a therapy dog and bring smiles to little children and the elderly's faces. Of course, Joe is unique because he is a mixed breed of several kinds of dogs. While I have had three dogs prior to Joe, I had never trained a dog and didn't know the first thing about training a dog.

My friend recommended Rose Lesniak to me. After speaking with Rose, I realized that she was really going to train me and not my dog!

When Rose came to our house for the first session, Joe and I fell in love with her. Her knowledge, her sense of confidence, her positive attitude, her demeanor, and her sense of humor are remarkable. It was easy to see the love and the passion she has for helping humans communicate with their dogs.

She immediately commanded my attention and especially the attention of my new puppy. It was amazing to see how much Joey respected her from day one. Rose is able to take any difficult or bad behavior and correct in a non-aggressive way that the dog can relate to. And, it is also interesting to see how Joey enjoys learning and how he is behaving better with some discipline in his life. Rose is definitely the "expert" dog trainer.

After having completed the home visits with Rose, I have taken Joey to several of the group training classes which Rose teaches at the Dog Bar on Lincoln Road. These classes have been especially beneficial to help him learn calm behavior around other dogs and people. This is critical for him to have this type of training in order to become a Therapy Dog.

Joe and I say a special thank you to Rose for bringing us both closer together and for helping us to understand each other better. She will always have a special place in our hearts for the unique and loving bond she has helped us form.
- We are forever grateful, Nina, Kathleen, and Lindsey Buckingham4>

Getting Past Her Poor Social Skills

Dear Rose (or as we like to call you in our house, Professor Rose),

Words cannot express our gratitude for the incredible changes in our five year old dog, Lindsey Buckingham, since we began class with you twelve short weeks ago. I remember thinking so many times "I can't take Lindsey there, there might be other dogs," or "I wish Lindsey could learn to do that." Now, thanks to you, I can take Lindsey there, and she has learned to do that!

I really thought it would be impossible to get past her poor social skills (and my fear of what might happen), but you helped us work through it. Your understanding of dog behavior is vast; your patience is unending. At the end of the last beginner class you had a friend bring in her Shepard and calmly helped introduce them. It was an amazing experience to participate in as they got over their initial issues and ended up eventually playing with each other.

Lindsey has learned to walk pleasantly on a leash. She is so much more enjoyable to walk. She has also learned new comands such as wait, turn and quiet. In addition, she has mastered some commands that she previously performed only when she felt like it.

Not only has Lindsey learned so many new things, but our relationship has grown immeasurably. We understand each other so much better. I feel like I have a new dog: one with all the things I loved before, just way more obedient.

I guess the old adage is not true, you can teach an old dog new tricks!
- Peace, Linda Brumfield, Rt. Police Officer4>

Perfect Behavior in Our Service Dog

Rose, I just wanted to say thank-you and share my story about Noble my 3 ½ year old Neo-Mastiff, who is a service dog for me. He was always kind, loyal and loving however we lost our alpha dog, Faith, last year and she was like a mother to Noble so he never really was expected to fill her paws when it came to me and my disability.

Well he did! However, he became seriously over-protective and began showing aggression and nipping at the feet of anyone who came within what he thought was to close to me while not working in the service dog capacity.

As you know I was very worried and had not realized how to overcome this problem, along with my medical setback. Well, now after Noble and I have come back to your Canine good Citizen class, and had one-on-one in-home sessions he and I both our doing great. The techniques you taught me are amazing.

Earlier this week I had a visit from an insurance rep. who I had never met before he was tall and very official. I explained that Noble is a service dog and we are working on visitors in the home. The man came in, met Noble and sat down. I told Noble to go and sit stay across the room and he did, I even took a photo of this and the Insurance Rep also took a photo. When it was time to walk the man to the door Noble did not make a move.

Since then there's been no foot-nipping and we have and even better way of communicating now that he knows I am the parent and he is my dog/child.

I can't thank you enough. And to anyone having doggie issues who's willing to learn new way's of training and taking some corrective measures, Rose is your Teacher.
- Michele L.4>

Rose Works With Her to Make Her Perfect!

I rescued Rascal in October, 2011.

I am retired and thought a little puppy would help to make me more active and I fell in love with her the minute I saw her picture.

She was four months old and is a Maltese/terrier mix. Definitely more terrier than Maltese.

She was a terror in the house...eating my cellphone, plug cords (they were unplugged), my checkbook, and bloodying the ankles of anyone who dared to walk by her from her puppy nipping.

House guests were attacked by her playful jumping and nipping. It was a bit of a nightmare. Definitely made me more active!

A friend suggested I take her to the dog park, where she continued to be uncontrollable but the running and chasing helped with her excessive energy.

Rose is well known at the dog park. Other dog owners recommended Rose's training classes.


I really love Rose. Tearfully, I would bring Rascal to the classes. Rose continually reassured me, over and over, that Rascal's behaviors would be corrected . . . and they all were!

Rascal went through all the dog training classes and passed the Canine Good Citizenship Test.

To me, the best part of Rose's training is her positive behavior modification techniques and her unique ability to train the owners. She is firm, but, oh, so compassionate and patient and will continue to encourage the dog owners that they CAN do it.

It is not just a occupation to Rose . . . it's a passion. She really loves what she does and loves helping dog owners and their pets. And, she is always there for you.


Rascal is a totally different dog now . . . just as cute, funny, and adorable, but well-behaved and trained. Friends who saw her a year ago and see her now can't believe she's the same dog.


I am very grateful to Rose and to those people at the dog park who recommended her to me.

I am adding my name to the long, long list of satisfied dog owners who were smart enough and lucky enough to have Rose Lesniak as their dog trainer.
- Edie L & Frenchie4>

Rose Has Unique Skill Sets

Rose Lesniak is a fascinating individual with distinctly unique skill sets as a seasoned dog trainer.

Dogs don't rationalize, people do, and Rose was able to draw me into her energy field from the start and train me first.

With her exceptional ability to maintain full focus, after just one session I was able to communicate with my dog in ways I never thought possible.