Dog Trainer in Miami FL: Expert Rose Lesniak
Dog Training the right way!
Rose Lesniak Dog Training in Miami, Florida is based on the philosophy of bettering the lives of both you and your dog or puppy through a disciplined dog training program that employs love, praise and positive reinforcement.
Rose Lesniak is multi-certified and experienced as a dog trainer and she will work one-on-one with you and your dog or puppy in group classes, individual dog classes; daily dog or puppy sessions, even puppy or dog training in your own home. You'll see great success with your puppy or dog in group classes.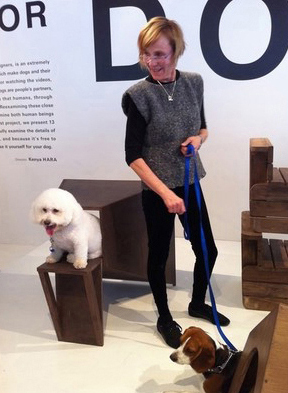 Just let Rose know which behaviors or skills you would like your dog or puppy to learn or improve upon and Rose will tailor a customized dog training program specifically for you and your dog. When she tailors a customized program for you and your dog, you'll see amazing and fast results.

Rose offers numerous dog training options that range from weekly dog or puppy sessions to more extensive Puppy Manners training courses, Dog Training BASIC and Dog Training ADVANCED programs. Your dog can even become a Canine Good Citizen since Rose is certified through both the Association of Pet Dog Trainers (APDT) and the Animal Behavioral College. She is also an American Kennel Club-Approved Canine Good Citizen Evaluator.

In Miami, Florida and most areas of South Florida, Rose's dog training will guide you and your dog through everything from puppy socialization and basic obedience training (sit, stay, down, go to your place, recall, heel, etc.) to more complex dog behaviors and dog tricks for our advanced pupils.
Rose specializes in re-programming unwanted behaviors that results in both a happy dog and a happy dog family.


At the end of her dog training session, your dog's new learned behaviors will be fully under your control and you'll learn how to reinforce and maintain these behaviors throughout the life of your dog.
When you call Rose Lesniak Dog Trainer, you get Rose herself. Other companies may have the owner come out initially and meet with you. Then when training time comes, you're sent a student-level trainer. When you call Rose, you always get Rose herself.
Exciting news . . .
Miami Beach Success University
As part of their ongoing commitment to provide quality, outcomes-based programming to Miami Beach community's youth, the Office of Community Services has partnered with a variety of community-based providers to offer Success University.
Read more about it at: Miami Beach Success University.